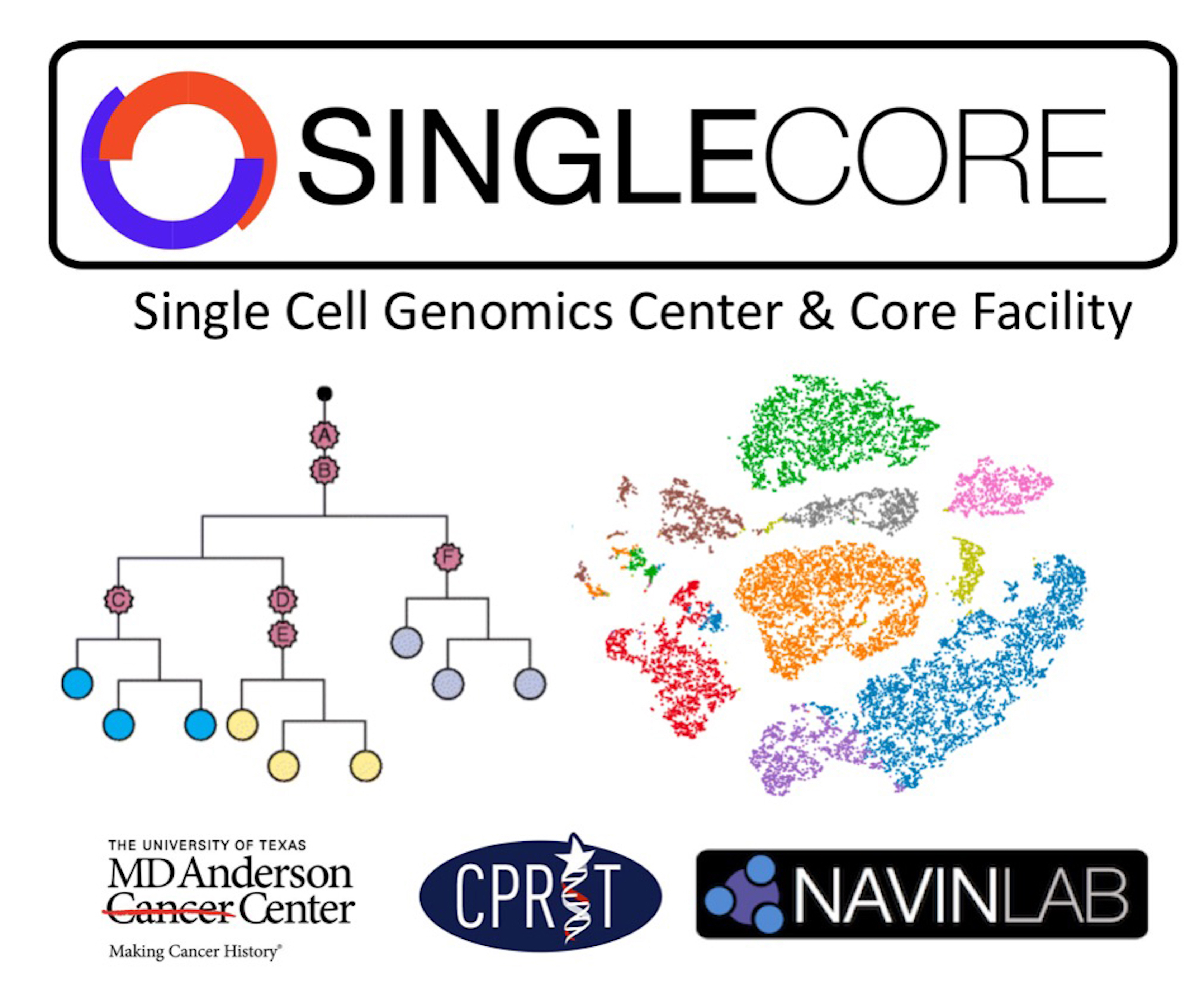 Welcome to the CPRIT single cell genomic center (SCGC) at the MD Anderson Cancer Center. This CPRIT funded facility supports collaborative projects and core services for single cell sequencing technologies. The center is directed by Dr. Nicholas Navin (www.navinlab.com) and consists of four main components:

1. tissue dissociation facility
2. technologies & assays
3. next-generation sequencing
4. data processing & analysis
The SCG has two tracks available for users: (1) core services and (2) collaborative projects. The core services is intended for short-term projects that involve submitting samples, running assays and returning datasets. The collaborative track involves long-term projects with members of the user group. Please contact the core director if you want more information on joining the user group. Another focus of SCGC is training and education activities, including the Texas Single Cell (TXSC) weekly seminar series and Single Cell Genomics summer workshop. The SCGC also focuses on research activities, including the development of new technologies for single cell genomics.
The CPRIT Single Core is supported by the CPRIT grant RP 180684.
Due to high demand, we will be unable to accept samples without 48 hours prior notice.
To request services at SCGC please use ilabs:
https://mdanderson.ilabsolutions.com/service_center/show_external/5098


Location & Hours of Operation
Hours
Location

Monday - Friday

9:00 AM - 5:00 PM

Sample drop off Monday - Thursday

8:00 AM - 3:00 PM

Sample drop off Friday

8:00 AM - 2:00 PM

Basic Science Research Building S15.8406

6767 Bertner Ave., Houston, TX 77030
Links and Resources